Reading Unexpected People in Unexpected Places
Convenors:  Tracey Banivanua Mar and Nadia Rhook
Friday 6 November, 2015, 10:00–5:30  La Trobe University Franklin St City Campus, 215 Franklin St, Melbourne.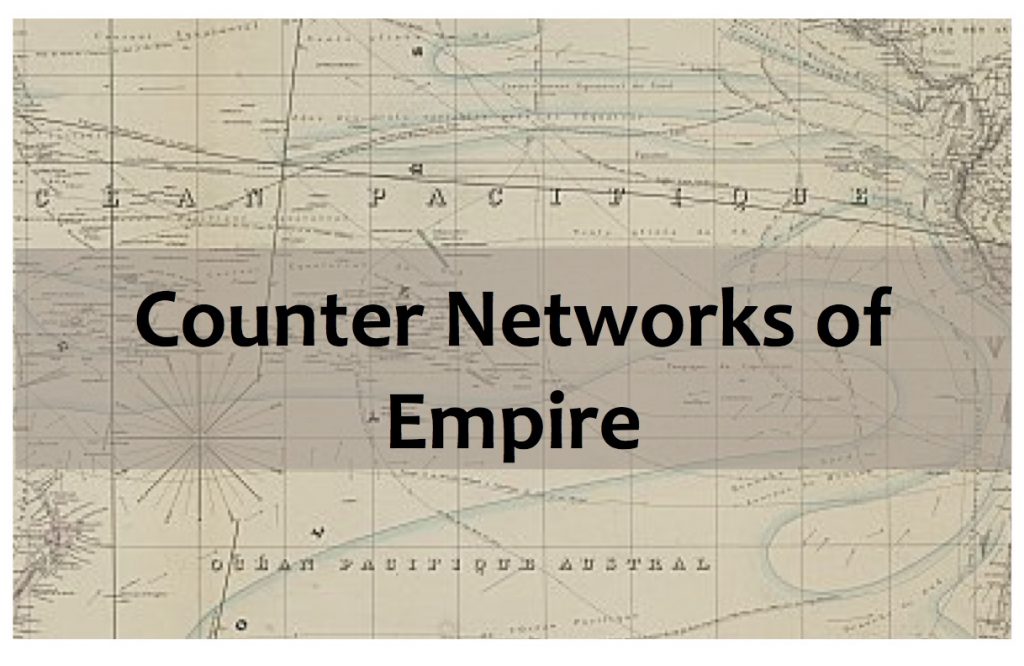 In the last decade, scholars have illuminated the ways Empires, particularly of the nineteenth century were founded on and maintained by networks of people, goods, and ideas. This symposium stretches, perhaps challenges, the 'imperial networks' framework. Participants are invited to shine a spotlight on networks that ran counter to the well-documented imperial ones established by settlers, planters, missionaries and government officials that spread across, within and around the Pacific world. These might include networks, for instance, between Indigenous peoples and people of colour, who may have been suppressed, ignored, or reviled by those who penned nineteenth century archives. Speakers will explore transoceanic, transborder or transcolonial alliances, lateral connections, solidarities, and resistance movements, variously formed out of sight, in the peripheral vision, or at times, in full-frontal view of imperial and colonial powers. How have counter networks formed, mobilized, and mattered in the imperial past and the 'post'colonial present? What were the connections made by people in transit, and can we read into this any kind of lasting, fleeting or contingent impacts?
Keynote: Alan Lester
Speakers: Tracey Banivanua Mar; Tony Birch; Keith Camacho; Liz Conor; Penny Edmonds; Nadia Rhook; Damon Salesa; Sophie Loy-Wilson
Please RSVP to:
t.banivanuamar@latrobe.edu.au or n.rhook@latrobe.edu.au