Associate Professor Tracey Banivanua Mar (La Trobe University) delivered an inspiring inaugural Epeli Hau'ofa Annual Public Lecture entitled Black Australia: entangled histories on Queensland's cane fields, followed by a moving presentation by Melbourne-based filmmaker Amie Batalibasi at the Cairns Institute, James Cook University on 29 May 2015.
Banivanua Mar fittingly began her lecture by acknowledging the work and legacy of Faith Bandler who passed away on February 13, 2015. Banivanua Mar spoke of moments of resistant politics on the fringes of Queensland sugar towns in the nineteenth century, protests against deportation in 1906 and the Black Power inspired struggles for recognition in the 1970s, showing how through these Australian South Sea Islanders, Murris and Islanders in the Pacific have together produced powerful forces for change. Although often consisting of contingent moments of connection, rather than enduring political networks, she argued that this is a historical narrative yet to receive the acknowledgement it deserves. If measured from the criteria implied by Hau'ofa's eloquent plea to overcome the smallness and disconnection of the colonial era, these political moments were significant formations of internal decolonisation. Amie Batalibasi discussed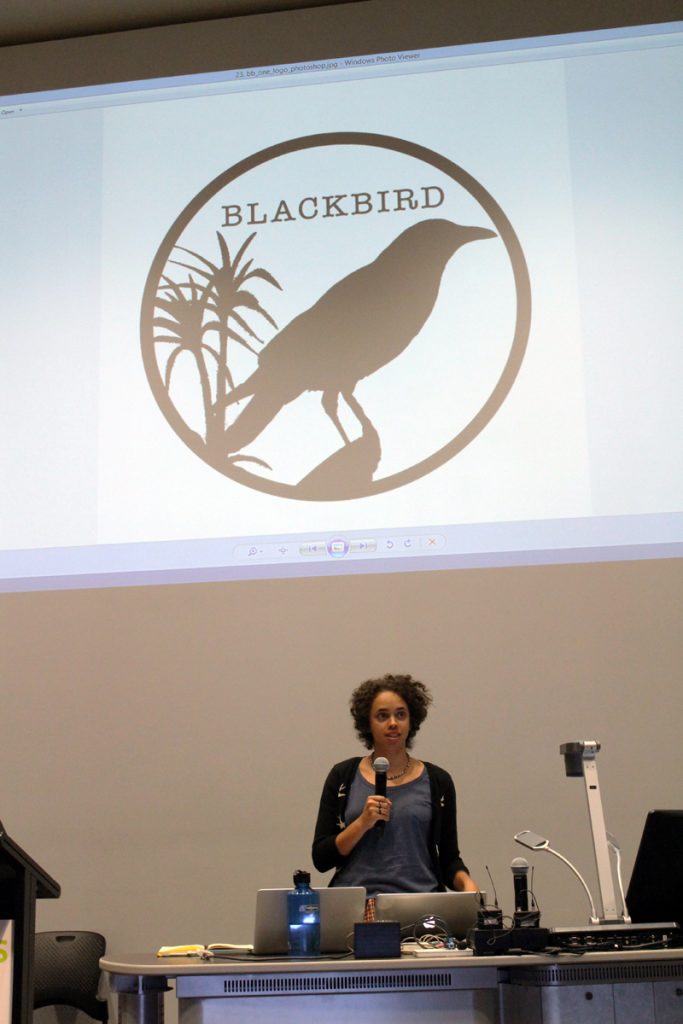 artistic projects that she had worked on with Australian South Sea Islander descendants. She showed examples from these collaborative films and discussed her latest project Blackbird, a short historical drama film set in the early 1870s that narrates the story of a brother and sister from Solomon Islands who are made to work on Queensland's sugarcane fields. Her work provides a clear contemporary illustration of the political projects outlined in Banivanua Mar's lecture and signalled the new ways Australian South Sea Islander histories and futures are being further decolonised.
(Image credits: Tracey Banivanua Mar photo by Iva Ponton; Amie Batalibasi photo by Jacintha Bezgovsek)
The inaugural lecture was preceded by the Annual AAPS AGM. The two and a half hour meeting covered election of the new Executive Committee and the implementation of membership fees voted on at the 2014 AGM. The AAPS Website, designed by Rachel Morgain, was presented and launched to much acclaim! Plans for the next AAPS conference were discussed. The conference Tides of Transformation: Pacific Pasts, Pacific Futures will be held at James Cook University in Cairns and is being organised by Rosita Henry and Doug Hunt, from 1 to 4 April 2016.
The AAPS executive expresses sincere thanks to Associate Professor Rosita Henry of James Cook University, Cairns Institute Director Professor Stewart Locke and Associate Professor Doug Hunt for facilitating our 2015 AGM and annual lecture, and for volunteering to host the 2016 conference. Thanks particularly to Jenny McHugh for her work on organizing these events.